Explore underwater life with Corse Émotion
In 2022, as part of their ongoing commitment to innovation and enhancing the tourism experience, Corse Émotion launched a brand new product, unique to Porto. It's a semi-submarine, designed to give visitors a completely new perspective on the natural beauty of Corsica.
This semi-submarine tour allows you to explore both the underwater and terrestrial life of this magnificent region, a UNESCO World Heritage Site. Whether you're a nature enthusiast or simply looking for a unique adventure, this new offer is a fantastic opportunity to discover the hidden wonders of the local flora and fauna. Children and adults alike will marvel at the diversity and beauty of Corsica's ecosystem.
With Corse Émotion, every sea trip becomes an unforgettable experience, an explosion of sensations and emotions. So don't hesitate any longer, and embark on an unforgettable voyage to discover the treasures of Corsica!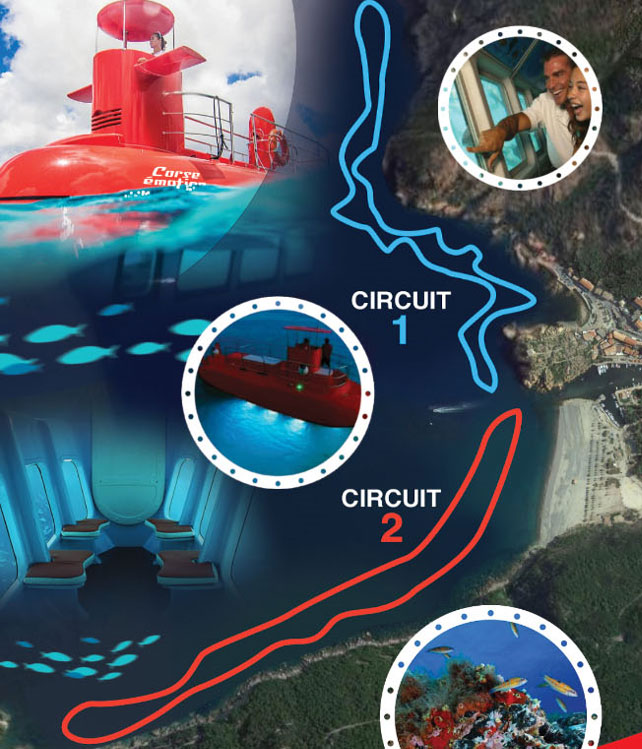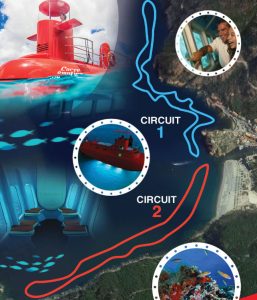 Book online now to make sure you get your tickets!
Cancellation free of charge up to 48 hours before departure.
For group bookings, please contact us at telephone 06 68 58 94 94 or by e-mail : corse-emotion@orange.fr