Enjoy the natural swimming pool at Capo Rosso
Swimming in the natural pool at Capo Rosso is a unique experience. The shallow, crystal-clear waters are ideal for cooling off and relaxing. You can also explore the surrounding area by snorkelling to discover the wealth of marine life. The colourful fish and coral will amaze you with their beauty and diversity.
To preserve this unique environment, it is essential to respect the conservation rules in force. Make sure you don't leave any rubbish and don't disturb the local flora and fauna. Preserving this fragile ecosystem is everyone's business, so that future generations can also enjoy this natural wonder.
The Capo Rosso natural pool is one of Corsica's hidden treasures, offering a veritable spectacle of nature. Whether you're a nature lover, a fan of breathtaking scenery or simply looking for a place to relax, this natural wonder will captivate you with its striking beauty. Get ready for an unforgettable experience in the heart of Corsican nature, in the natural pool of Capo Rosso.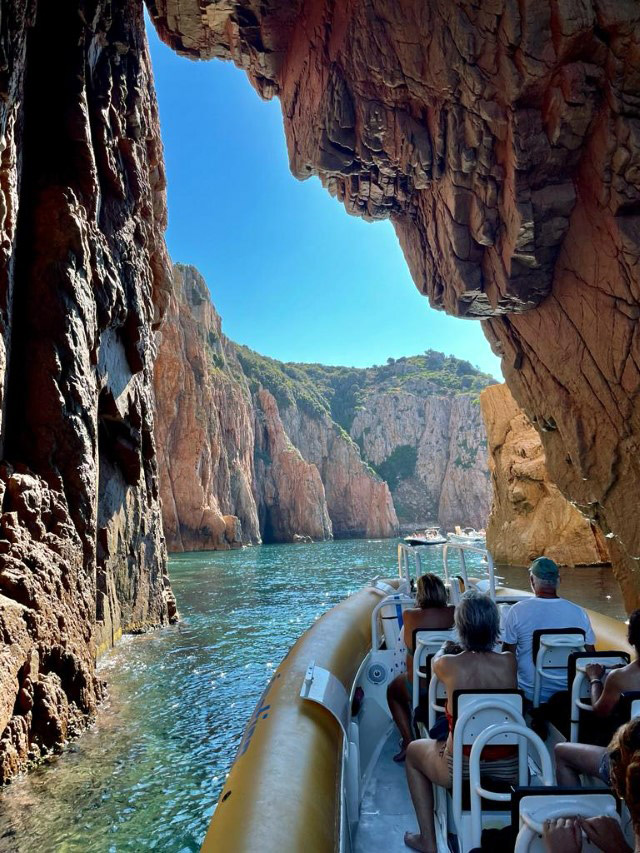 How do I get there?
Discovering the natural pool at Capo Rosso is an adventure in itself. To get there, you'll need to take a Corse Emotion boat, as there is no footpath.
Every step brings you closer to this hidden oasis, and when you finally reach the pool, you'll be dazzled by its breathtaking beauty.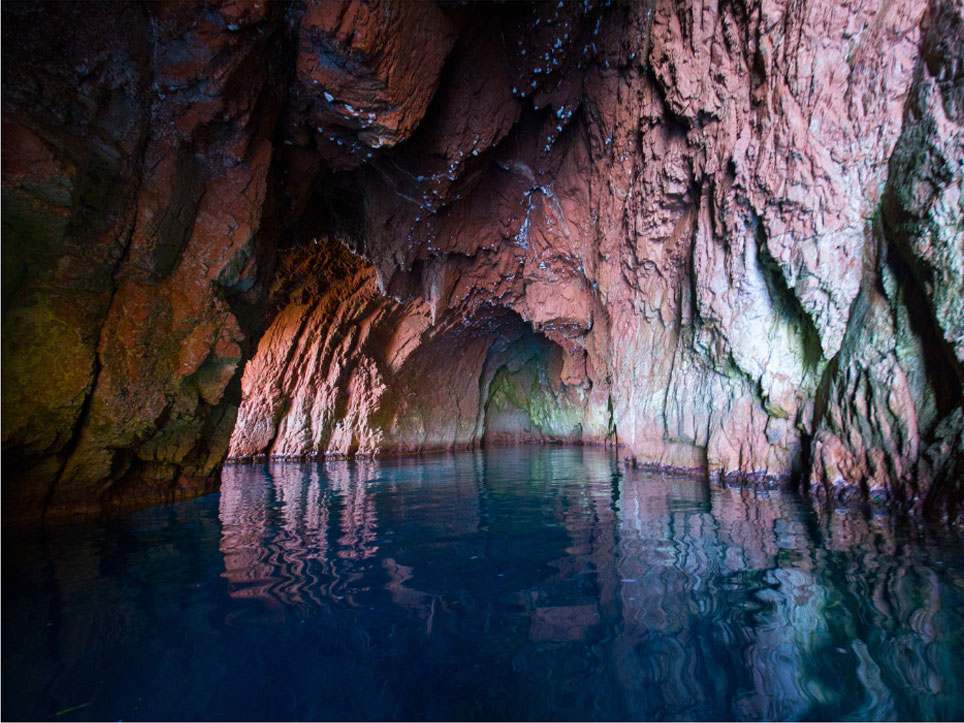 A unique swimming experience
Swimming in the natural pool at Capo Rosso is an experience in itself. Dive into its clear, refreshing waters, surrounded by wild nature. Let yourself be carried away by the sensation of floating in the heart of this enchanting place. Whether you're an experienced swimmer or simply looking for a moment of relaxation in an exceptional setting, this natural pool will provide you with a memorable swimming experience.
The Capo Rosso natural swimming pool is the ideal starting point for exploring the surrounding area. Nearby, you can discover the famous Calanques de Piana, remarkable rock formations sculpted by time and listed as a UNESCO World Heritage Site. Marvel at their unique colours and contours.
You can also visit the Scandola nature reserve, an unspoilt marine ecosystem with a rich biodiversity. These natural wonders are just a glimpse of the beauty and diversity you can explore in this region.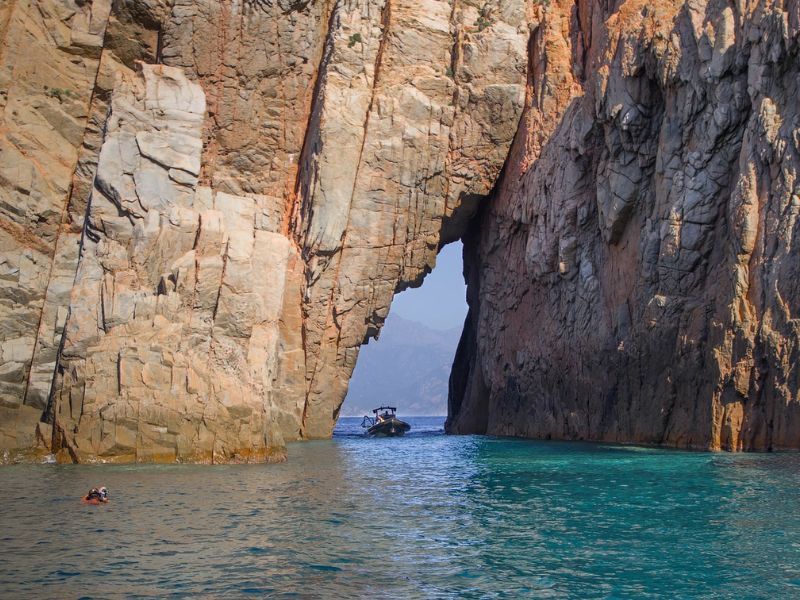 Book online now to make sure you get your tickets!
Cancellation free of charge up to 48 hours before departure.
For group bookings, please contact us at telephone 06 68 58 94 94 or by e-mail : corse-emotion@orange.fr