Girolata: immerse yourself in the history and unspoilt beauty of Corsica
When you visit Girolata, you'll be immersed in a spectacular landscape, where the sea and the mountains come together to offer a breathtaking panorama. Imagine walking along the sandy shores, bordered by the crystal-clear waters of the Mediterranean Sea, creating an idyllic backdrop for this authentic village. The surrounding mountains, with their lush vegetation, add a wild and majestic dimension to this enchanting environment.
As soon as you arrive, you'll be immediately captivated by the peaceful, unspoilt atmosphere that reigns in Girolata, giving you the impression that time has stood still. The traditional stone houses, with their red-tiled roofs, will transport you back in time to the village's ancient history. You can lose yourself in the narrow, winding streets, discovering architectural treasures and hidden corners just waiting to be explored.
Girolata offers a host of activities to make the most of its charm. You can stroll along the coastline, admiring the breathtaking views and letting the gentle sea breeze lull you to sleep. If you're a keen hiker, you can explore the surrounding trails and marvel at Corsica's unspoilt natural beauty. And of course, you can simply relax on the beach, soak up the sun and let your worries melt away.
Every moment spent in Girolata will be a true immersion in Corsica's natural beauty and a captivating dive into its fascinating history. Prepare to be amazed and charmed by the unique atmosphere of this unspoilt village.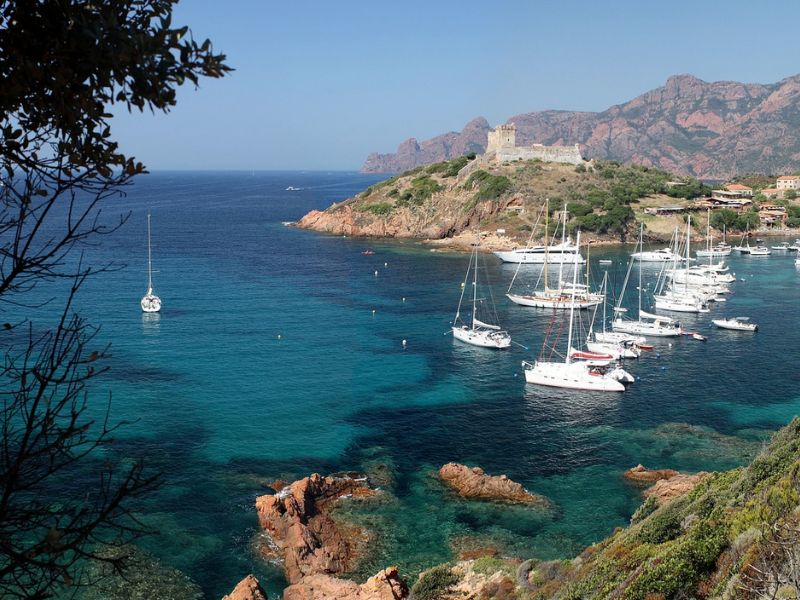 Girolata, a rich and ancient history
The history of Girolata goes back several centuries, bearing witness to an ancient human presence and a rich maritime past.
In the Middle Ages, Girolata was a haven for pirates and privateers, who took advantage of the village's strategic position, nestling in an isolated bay. The west coast of Corsica was an ideal location for piracy because of its rugged landscape and hidden coves. The pirates used Girolata as a base for their raids and attacks on merchant ships.
It is said that Girolata was a refuge for Genoese, Moorish and Spanish pirates, who found it relatively safe and an ideal place to hide their booty.
In the 19th century, Girolata was an important coral fishing centre. Local divers specialised in harvesting red coral, which was highly prized at the time for making jewellery and ornaments. This activity brought a certain economic prosperity to the village.
Today, Girolata is best known for its historic heritage and unspoilt character. The village is a UNESCO World Heritage Site as part of the Scandola nature reserve, renowned for its natural beauty and exceptional biodiversity. Remnants of its pirate past can still be seen in the village's architecture and atmosphere.
Girolata continues to be a tourist hotspot, attracting visitors looking to explore its fascinating history, enjoy its beautiful scenery and experience authentic Corsica.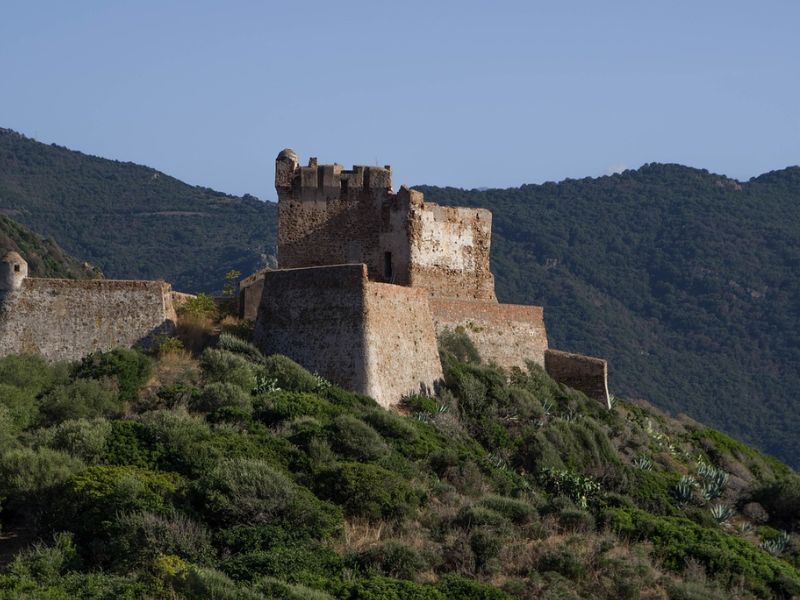 How do I get to Girolata?
By boat The most common way to get to Girolata is by boat from Porto, another village on Corsica's west coast. Porto can be reached by car from Ajaccio (around 2 hours' drive) or Calvi (around 1 hour 30 minutes' drive). Once in Porto, you'll find shipping companies offering boat trips to Girolata. These can include guided tours of the Scandola nature reserve and stops in Girolata. Check with local companies for timetables and prices.
On foot Another option for getting to Girolata is to go hiking. The best-known path is the Sentier, which starts at the Col de la Croix. It covers 7km and takes around 1h45, depending on your pace and fitness level. The trail offers magnificent panoramic views of the coast and the Scandola nature reserve. Make sure you're well equipped with hiking boots and provisions, as there are no refreshment points along the way.
It is important to note that Girolata is an unspoilt and relatively isolated village. There are no banks, ATMs or supermarkets on site. So make sure you have enough cash and provisions before you go to Girolata.
To sum up, to get to Girolata, you can take a boat from Porto or hike from Porto via the Coast Path.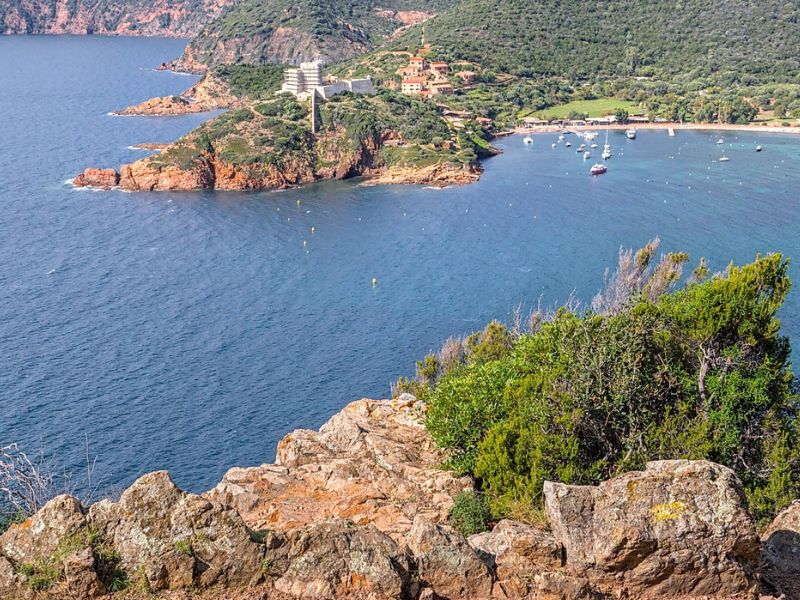 Things to see and do in Girolata
When you visit Girolata, there are a number of activities you can do to make the most of your stay in this beautiful Corsican village. Here are just a few suggestions:
Boat trip The Scandola nature reserve: Take a boat trip around Girolata and the Scandola nature reserve. You'll discover secluded coves, sea caves and impressive rock formations. What's more, you may be lucky enough to spot marine life such as dolphins, seals and seabirds.
Scuba diving or snorkelling Girolata: The crystal-clear waters of Girolata offer an excellent opportunity for scuba diving and snorkelling. Explore the seabed, discover the rich marine life and enjoy the beauty of the corals and colourful fish.
Relaxing on the beach Girolata has a charming beach where you can relax, swim and sunbathe. Take advantage of the unspoilt natural setting and admire the turquoise waters and surrounding scenery.
Discover the village Girolata: Stroll through the picturesque narrow streets of Girolata and soak up its authentic atmosphere. Admire the stone houses, explore the small village church and stop off at the small restaurants to sample the local cuisine.
Birdwatching Girolata is a great place for birdwatching. The Scandola nature reserve is an important habitat for many bird species, including crested cormorants, peregrine falcons and gulls. Bring your binoculars and discover the region's bird diversity.
Outdoor picnic The perfect way to make the most of the magnificent scenery is with an open-air picnic. Bring your packed lunch and sit down in a picturesque spot to enjoy your meal while admiring the surrounding nature.
These activities will allow you to discover the natural beauty of Girolata and spend a pleasant time in this unspoilt village. Remember to respect the environment and local rules during your activities.
Book online now to make sure you get your tickets!
Cancellation free of charge up to 48 hours before departure.
For group bookings, please contact us at telephone 06 68 58 94 94 or by e-mail : corse-emotion@orange.fr