The Corsica Emotion adventure
Armand, founder of Corse Emotion, is passionate about the sea and the profession of sailor, and took the entrance exam to the Bastia Maritime School, where he was immediately accepted. After three years of study, he obtained his CAP de Marin du Commerce, enabling him to become Captain 200 and pilot passenger ships. He then went on to take a BEP in Marine Engineering and a CAP in Fishing, graduating as a 3rd Class Engineer and becoming Chief Engineer on passenger ships. At the age of 18, as soon as he finished his CAP, he started working on the passenger launches in Porto during the school holidays, allowing visitors to discover the Scandola Nature Reserve, Girolata, the Calanche de Piana and Capo Rosso. In just two years, he rose from the rank of seaman to that of captain, and then the following year to that of chief engineer.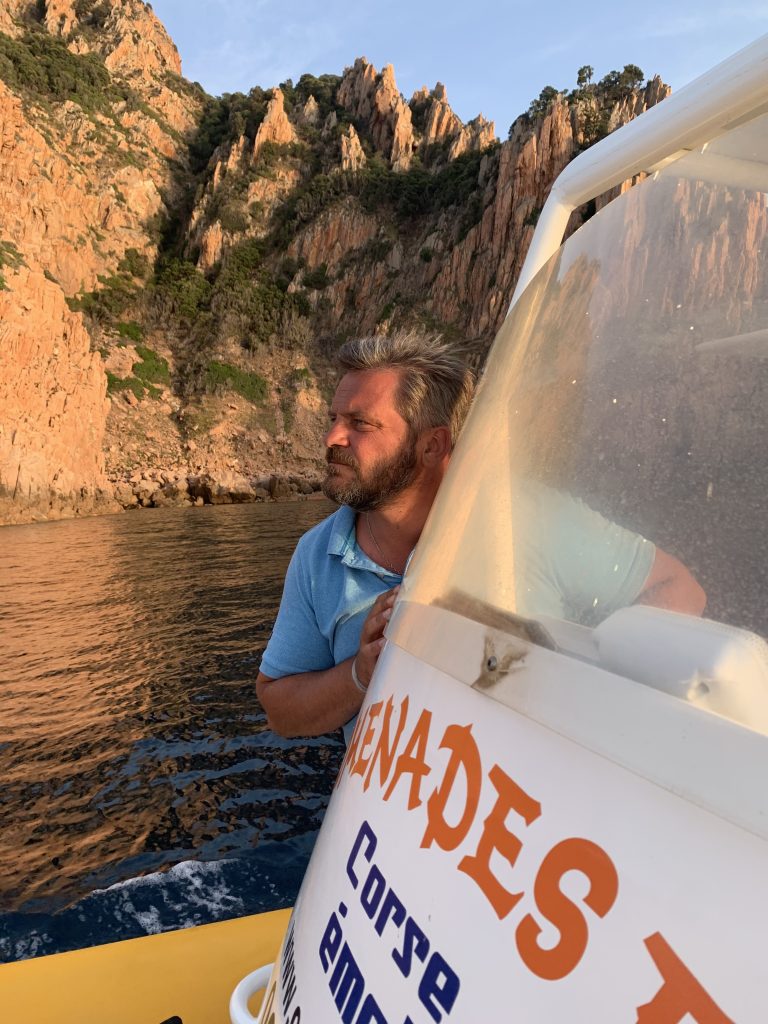 For 13 years, he piloted ships ranging from 12 to 24 metres, carrying between 49 and 190 passengers. However, finding this concept of mass tourism boring, he decided to opt for more convivial and better quality sea cruises in small groups. In 2009, with his partner Ornella, they created the company Corsica Emotiona new concept in semi-rigid 12-seater boats equipped with jockey seats.
In the same year, Corse Emotion had their first boat built in China by a Breton shipyard, while the three following boats were designed and built by them in 2010, in collaboration with an Australian architect and builder specialising in this type of boat, in a small shed in Port-Saint-Louis-du-Rhône. These boats, powered by two 300-horsepower engines each, have been specially designed to offer optimum comfort, unfailing safety and dimensions that allow them to sail into the smallest nooks and crannies of the sites to be visited.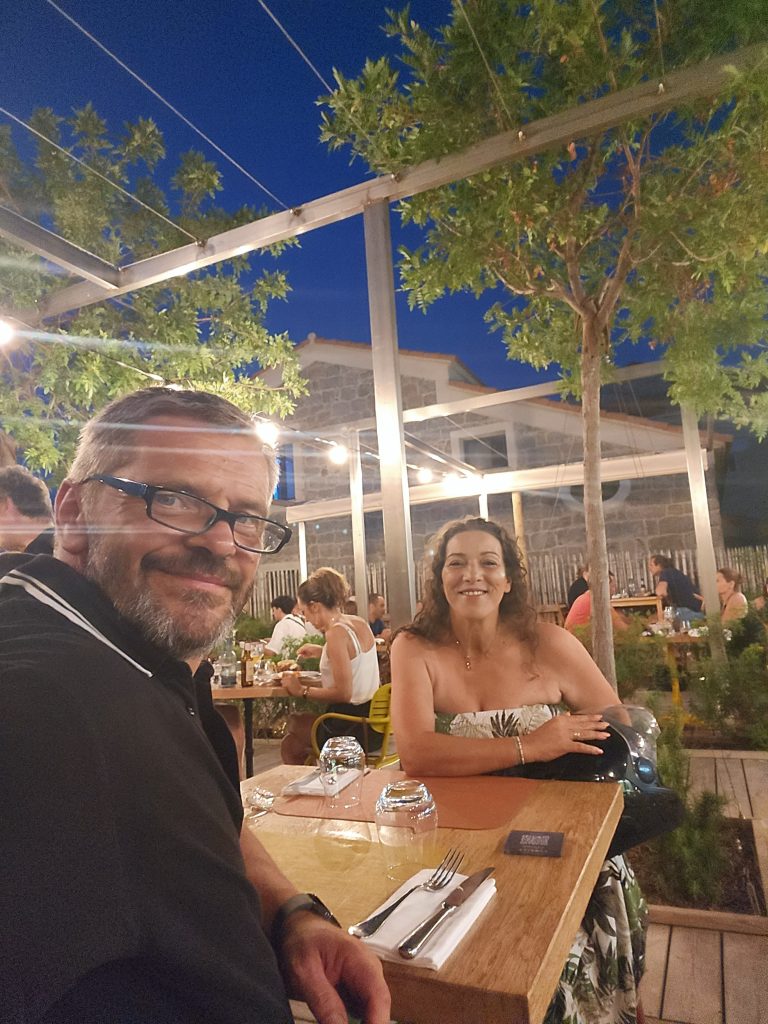 Since 2010, a number of similar boats have been purchased by other shipowners in Corsica, making it possible to offer more user-friendly and enjoyable cruises than the traditional large-capacity passenger launches.
In 2022, the Corse Emotion company has decided to innovate once again by offering sea trips with a semi-submarineThis new service is a great success with young and old alike. This new service, which has been a great success with young and old alike, is their pride and joy.
Corse Emotion is determined to stay the course and is constantly on the lookout for new, innovative projects to meet visitors' expectations and offer them ever greater satisfaction over the years.
Embark on an unforgettable experience with Corse Emotion!